Watching live sports online has become easy now because of TV streaming applications. UkTVNow is one such application which allows you to watch your favorite shows and sports tournament anywhere and anytime on your device. The best thing about this app is that you can stream about 150+ channels of more than 10 countries at one place. So if you are fond of sports then download this application immediately. And if you have already installed this app and do not know how to watch live sports on UKTVNow then we will explain each step to you. This article is a complete guide for the UkTVNow users to watch their favorite match live without any interruption.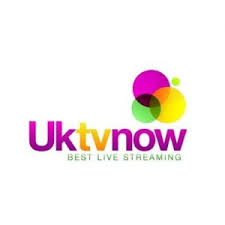 How to Watch Live Sports on UKTVNow?
UkTVNow is an ads free application and has high buffering speed videos for its users. It completely gives you a good experience of Portable Television. You can watch any of the sports match live without paying any money and waiting for buffering of videos. Also the users can schedule Tournament's videos and can set the alert so that they will not miss watching the particular match. The features of sports genre in this application are far better and unique than any other live streaming app. and for using these features; you should download the UkTVNow application if you haven't downloaded it on your device. It is android based application which runs smoothly on Kodi, PC, android devices and Firestick/FireTV. You will get the instructions for Installing UKTVNow on these devices in other articles of our site.
After the installation is completed, the UKTVNow icon will be visible to you in your device. Click on this icon and open the application, then follow the steps given below for streaming live sports.
Click on the menu option given on the top left corner of the application.
Select the Schedule option from the list
You will be directed to all matches list which are running live or scheduled to start. You will get the details like match, teams, date and time in this list.
The live matches will be distinguished in the list from the scheduled matches. The text LIVE will be blinking in front of live running matches.
Now Click on the down arrow of the match you are interested in watching and a list of channels on which the match is running will appear on screen. Now select the channels of your choice and stream the uninterrupted match online.
You can filter the matches on the basis of their categories like Cricket, Football, Tennis, NBA, WWE and more. Click on the filter option available on top right corner of your screen and select your desired category. All matches of the selected category will be listed in front of you.
If you want to receive the notification when the match start then check the alert box given on the corner of the match details. This feature will work even without the internet connection. In this way you will be able to watch your favorite match even when you are busy.
Also Check Free Sports Streaming Sites
Wrapping up
People are getting attracted to the online TV streaming application rapidly. This is happening because they do not want to stick to their home in front of television sets for hours. UkTVNow is the application which is providing various features to the users with amazing live TV streaming experience. You can watch match of any sports live on this application and filter the sports in various categories. IT makes it easier for you to search for favorite sports match and then select the appropriate channel which you want to stream live for watching match. There are number of tournaments which happen every year and your favorite teams play in them. So if you do not want to miss the matches then you can set an alert which will notify you about the match before it is getting started. You will get this notification even if there is no internet connection in your device. We have shared all the useful steps in this article for watching live sports on UKTVNow. If you find this information useful then let it spread among your friends and family.