Instant messaging is the most popular way of communication nowadays. There are so many applications which are a lot more convenient then E-mails or even then the phone calls itself, and the best part about them is that they are free of cost. WhatsApp is one of those fantastic apps, it is so much popular that billions of people are using it and loving it for sure. WhatsApp allows you to send text messages, videos, documents, audios and you can even do voice calls as well as video calls through WhatsApp. So, it is a complete package in itself. But what if I would say that, there is an application which not only provides you with all the features of WhatsApp but also provides you with a lot more amazing features also, you are inevitably going to love it as I do.
Well, there are two types of an updated version of the WhatsApp, namely the GbWhatsapp and the WhatsApp plus. So, that's what our hot topic for today is that which is better, GbWhatsapp or the WhatsApp plus. So, here let's take a look at the complete comparison of GbWhatsapp VS WhatsApp Plus.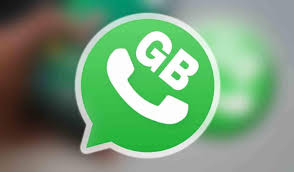 GbWhatsapp VS WhatsApp Plus
OS
GbWhatsapp could be used in both, the Android as well as the IOS Operating system. But jailbreak is to be done to use it in the IOS operating system. And so did the WhatsApp plus, it could also be used in both the Android as well as in the IOS.  This feature has helped in a long way for the application to cross over 6 millions users.
Legal
The GbWhatsapp is the MOD of the original version of the WhatsApp. So, it could not be considered as 100% legal. The WhatsApp plus is considered as the upgraded version of the WhatsApp. But when it is observed, it is not considered as the legal one.
Image Size
You can send the Original size of the Image. No compression of the image takes place in the GbWhatsapp. But in the WhatsApp plus, you can increase the resolution and enhance the quality of the pictures you are going to send.
Banning
The GbWhatsapp hasn't been banned until today, but you can not guess the future of it. Whereas, WhatsApp has been banned in the year 2014. And after that, the creator left this project.  This is said to be the most important/defining point between the competition.
Conclusion:
The article has been created after looking into different views and expertise online and offline respectively.
So, that's a small overview of GbWhatsapp VS WhatsApp Plus. And through this, I can conclude that both are equally amazing, but as you have seen that the WhatsApp plus has already been banned, so the GbWhatsapp here wins the race for sure.
Thank you for being such a kind reader and let us know if we have missed out on any of your favorite feature of the application via email/comments.